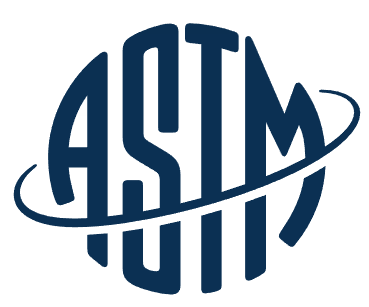 $39.90
Standard Specification for Circular Precast Reinforced Concrete Manhole Sections
Published by ASTM International, 09/01/2022
Description
ASTM C478/C478M, 2022 Edition – Standard Specification for Circular Precast Reinforced Concrete Manhole Sections
This specification covers the manufacture and purchase requirements of products used for the assembly and construction of circular vertical precast reinforced concrete manholes and structures used in sewer, drainage, and water works.
Part I, Sections 1 – 11, of this specification presents general requirements and requirements that are common to each precast concrete product covered by this specification.
NOTE 1—Future products will be included in Part II in a future revision of this specification.
The values stated in either inch pound or SI units are to be regarded separately as standard. The SI units are shown in brackets. The values stated in each system may not be exact equivalents; therefore, each system shall be used independently of the other. Combining values from the two systems may result in nonconformance with the standard.
NOTE 2—This specification is a manufacturing and purchase specification only and does not include requirements for backfill, or the relationship between field load conditions and the strength requirements of the manhole products and appurtenances. Experience has shown, however, that the successful performance of this product depends upon the proper selection of the product strength, type of foundation and backfill, and care in the field installation of the manhole products and connecting pipes. The owner of the project for which these products are specified herein is cautioned to require inspection at the construction site.
This standard does not purport to address all of the safety concerns, if any, associated with its use. It is the responsibility of the user of this standard to establish appropriate safety, health, and environmental practices and determine the applicability of regulatory limitations prior to use.
This international standard was developed in accordance with internationally recognized principles on standardization established in the Decision on Principles for the Development of International Standards, Guides and Recommendations issued by the World Trade Organization Technical Barriers to Trade (TBT) Committee.
General Product Information:
| | |
| --- | --- |
| Revision | 2022 Edition |
| Document Type | PDF |
| Document Language | English |
| Pages | 10 |
| Publisher | ASTM International (ASTM) |
| Status | Current |
ASTM Volume
04.05: Chemical-resistant Nonmetallic Materials; Vitrified Clay Pipe; Concrete Pipe; Fiber-reinforced Cement Products; Mortars And Grouts; Masonry; Precast Concrete
Includes standards on mortar and grout for masonry construction and manufactured masonry units. Volume 04.05 also features specifications for concrete pipe, joints, manholes, vitrified clay pipe, clay drain tile, fiber-reinforced cement products, and precast concrete products.