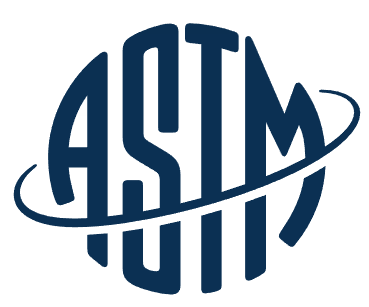 $57.50
Standard Specification for Application and Finishing of Gypsum Board
2020 Edition
Published by ASTM International, 05/01/2020
Description
ASTM C840, 2020 Edition – Standard Specification for Application and Finishing of Gypsum Board
ASTM C840 covers the minimum requirements for the methods of application and finishing of gypsum board, including related items and accessories.
Details of construction for a specific assembly to achieve the required fire resistance shall be obtained from reports of fire-resistance tests, engineering evaluations, or listings from recognized fire testing laboratories.
Where this specification is more stringent (size or thickness of framing: size and spacing of fasteners) than the fire-rated construction, this specification shall govern.
Where sound control is required for a gypsum board assembly, details of construction shall be in accordance with reports of acoustical tests of assemblies that have met the required acoustical values.
Unheated spaces above gypsum board ceilings shall be properly ventilated (see Appendix X2).
The values stated in inch-pound units are to be regarded as standard. The values given in parentheses are mathematical conversions to SI units that are provided for information only and are not considered standard.
The text of this specification references notes and footnotes which provide explanatory material. These notes and footnotes (excluding those in tables and figures) shall not be considered as requirements of the specification.
The following precautionary caveat pertains only to Sections 6 – 26. This standard does not purport to address all of the safety concerns, if any, associated with its use. It is the responsibility of the user of this standard to establish appropriate safety, health, and environmental practices and determine the applicability of regulatory limitations prior to use.For specific precautionary statements, see 4.1.1, 4.1.2, and 24.5.
This international standard was developed in accordance with internationally recognized principles on standardization established in the Decision on Principles for the Development of International Standards, Guides and Recommendations issued by the World Trade Organization Technical Barriers to Trade (TBT) Committee.
General Product Information:
| | |
| --- | --- |
| Revision | 2020 Edition |
| Document Type | PDF |
| Document Language | English |
| Pages | 22 |
| Publisher | ASTM International (ASTM) |
| Status | Current |
ASTM Volume
04.01: Cement; Lime; Gypsum
Volume 04.01 features specifications and test methods that establish the property requirements and measurement procedures for hydraulic cements, including portland, natural, pozzolanic, masonry, rapid hardening, and slag.
It includes standards that define the appropriate qualities of lime and limestone and how to analyze them for environmental and industrial uses.
The remaining standards in this volume address gypsum and related building materials and systems, including application procedures and related accessories, including exterior insulation and finishing systems (EIFS).
ASTM's Manual of Cement Testing, a valuable companion to these standards, also appears in this volume.