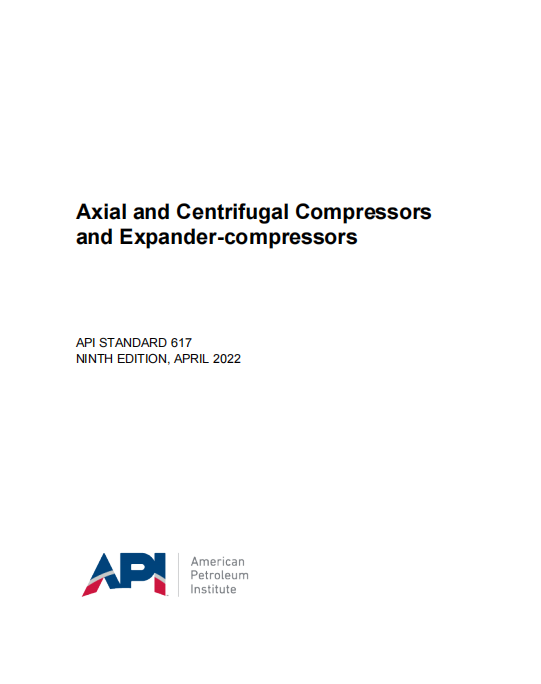 $206.00
Axial and Centrifugal Compressors and Expander-compressors
Ninth Edition
Published by American Petroleum Institute, 04/01/2022
Description
API 617, 9th Edition – Axial and Centrifugal Compressors and Expander-compressors
API 617 specifies minimum requirements and gives recommendations for axial compressors, single-shaft and integrally geared process centrifugal compressors, and expander-compressors for special-purpose applications that handle gas or process air in the petroleum, chemical, and gas industries. This part of API 617 specifies general requirements applicable to all such machines.
API 617 does not apply to the following:
— fans (these are covered by API 673) or blowers that develop less than 34 kPa (5 psi) pressure rise above atmospheric pressure;
— integrally geared centrifugal plant and instrument air compressors, which are covered by API 672;
— axial inflow expanders, such as hot gas expanders.
This part of API 617 contains information pertinent to all equipment covered by the other parts of this document. It shall be used in conjunction with the following parts, as applicable to the specific equipment covered:
— Part 2—Nonintegrally Geared Centrifugal and Axial Compressors;
— Part 3—Integrally Geared Centrifugal Compressors;
— Part 4—Expander-compressors.
General Product Information:
Preview
Document History