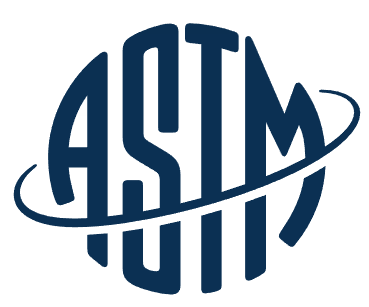 $39.90
Standard Practice for Making and Curing Concrete Test Specimens in the Field
2022 Edition
Published by ASTM International, 08/01/2022
Description
ASTM C31/C31M, 2022 Edition – Standard Practice for Making and Curing Concrete Test Specimens in the Field
This practice covers procedures for making and curing cylinder and beam specimens from representative samples of fresh concrete for a construction project.
The concrete used to make the molded specimens shall be sampled after all on-site adjustments have been made to the mixture proportions, including the addition of mix water and admixtures. This practice is not intended for making specimens from concrete not having measurable slump or requiring other sizes or shapes of specimens.
This practice is not applicable to lightweight insulating concrete or controlled low strength material (CLSM).
NOTE 1—Test Method C495/C495M covers the preparation of specimens and the determination of the compressive strength of lightweight insulating concrete. Test Method D4832 covers procedures for the preparation, curing, transporting and testing of cylindrical test specimens of CLSM.
The values stated in either SI units or inch-pound units are to be regarded separately as standard. The values stated in each system may not be exact equivalents; therefore, each system shall be used independently of the other. Combining values from the two systems may result in non-conformance with the standard.
This standard does not purport to address all of the safety concerns, if any, associated with its use. It is the responsibility of the user of this standard to establish appropriate safety, health, and environmental practices and determine the applicability of regulatory limitations prior to use. (Warning—Fresh hydraulic cementitious mixtures are caustic and may cause chemical burns to exposed skin and tissue upon prolonged exposure.2)
The text of this standard references notes which provide explanatory material. These notes shall not be considered as requirements of the standard.
This international standard was developed in accordance with internationally recognized principles on standardization established in the Decision on Principles for the Development of International Standards, Guides and Recommendations issued by the World Trade Organization Technical Barriers to Trade (TBT) Committee.
2 See Section on Safety Precautions, Manual of Aggregate and Concrete Testing, Annual Book of ASTM Standards, Vol. 04.02.
General Product Information:
ASTM Volume
04.02: Concrete And Aggregates
This volume includes test methods, specifications, and practices on concrete and concrete aggregates, curing materials, grout, and expansion joint fillers. These standards address abrasion testing, fluid penetration, chemical admixtures and reactions, concrete for radiation shielding, evaluation of data and laboratories, NDT, in-place testing, petrography, self-consolidating concrete, pervious concrete, and more.
It also includes the ASTM Manual of Aggregate and Concrete Testing.