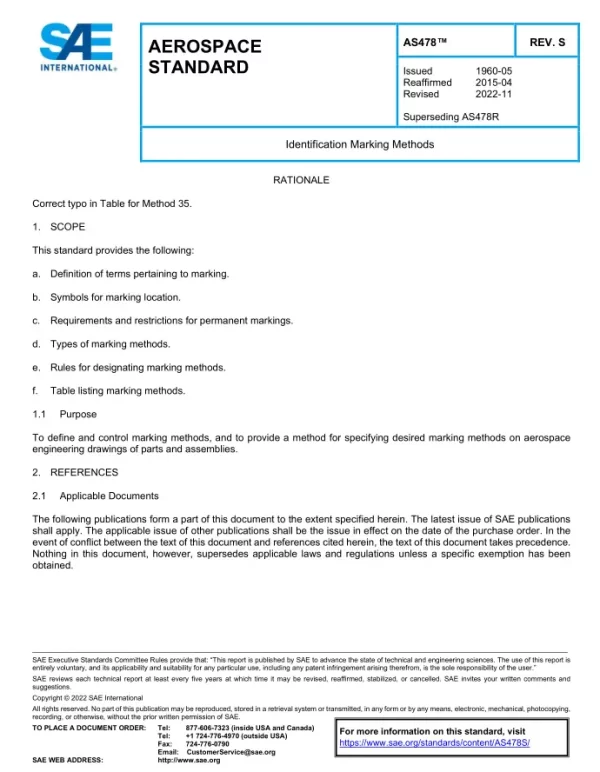 $61.00
Identification Marking Methods
Revision S
Published by SAE International, 11/02/2022
Description
SAE AS478, Revision S, November 2022 – Identification Marking Methods
This standard provides the following:
a. Definition of terms pertaining to marking.
b. Symbols for marking location.
c. Requirements and restrictions for permanent markings.
d. Types of marking methods.
e. Rules for designating marking methods.
f. Table listing marking methods.
Purpose
To define and control marking methods, and to provide a method for specifying desired marking methods on aerospace engineering drawings of parts and assemblies.
General Product Information:
| | |
| --- | --- |
| Revision | Revision S, November 2022 |
| Document Type | PDF |
| Document Language | English |
| Pages | 14 |
| Publisher | SAE International (SAE) |
| Status | Current |
Preview