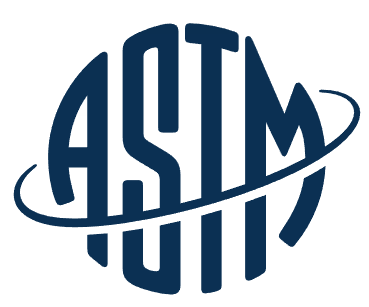 $39.90
Standard Specification for Seamless Copper Water Tube
Published by ASTM International, 10/01/2022
Description
ASTM B88, 2022 Edition – Standard Specification for Seamless Copper Water Tube
This specification establishes the requirements for seamless copper water tube suitable for general plumbing, similar applications for the conveyance of fluids, and commonly used with solder, flared, or compression-type fittings. The type of copper water tube suitable for any particular application is determined by the internal or external fluid pressure, by the installation and service conditions, and by local requirements. Means of joining or bending are also factors which affect the selection of the type of tube to be used.2
NOTE 1—Annealed tube is suitable for use with flared or compression fittings, and with solder-type fittings, provided rounding and sizing of the tube ends is performed where needed.
NOTE 2—Drawn temper tube is suitable for use with solder-type fittings. Types K and L tube, in the drawn temper, are suitable for use with certain types and sizes of compression fittings.
NOTE 3—Fittings used for soldered or brazed connections in plumbing systems are described in ASME B16.18 and ASME B16.22.
The tube shall be produced from the following coppers, and the manufacturer has the option to supply any one of them, unless otherwise specified.
The assembly of copper plumbing or fire sprinkler systems by soldering is described in Practice B828.
Solders for joining copper potable water or fire sprinkler systems are covered by Specification B32. The requirements for acceptable fluxes for these systems are covered by Specification B813.
Units—The values stated in inch-pound units are to be regarded as standard. No other units of measurement are included in this standard.
This specification is the companion specification to SI Specification B88M; therefore, no SI equivalents are shown in this specification.
Exception—Values given in inch-pound units are the standard except for grain size, which is stated in SI units.
The following safety hazards caveat pertains only to the test methods portion, Section 16, of this specification: This standard does not purport to address all of the safety concerns, if any, associated with its use. It is the responsibility of the user of this standard to establish appropriate safety, health, and environmental practices and determine the applicability of regulatory limitations prior to use.
This international standard was developed in accordance with internationally recognized principles on standardization established in the Decision on Principles for the Development of International Standards, Guides and Recommendations issued by the World Trade Organization Technical Barriers to Trade (TBT) Committee.
2 The UNS system for copper and copper alloys (see Practice E527) is a simple expansion of the former standard designation system accomplished by the addition of a prefix "C" and a suffix "00." The suffix is permitted to be used to accommodate composition variations of the base alloy.
General Product Information:
ASTM Volume
02.01: Copper And Copper Alloys
Volume 02.01 includes standards on copper and copper alloy plate, sheet, strip, rolled bar, rod bar, and shapes. Some detail the property requirements for seamless and welded tubes for ordinary use, water service, condensers, and special uses. Others cover various types of wire, including hard-drawn copper, copper-silicon alloy, and phosphor bronze.