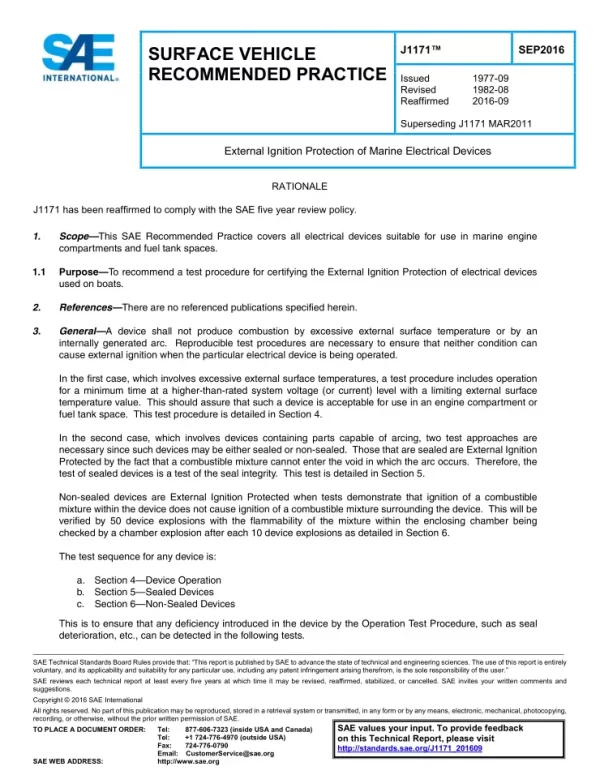 $49.00
External Ignition Protection of Marine Electrical Devices
Published by SAE International, 09/29/2016
Description
SAE J1171, 2016 Edition – External Ignition Protection of Marine Electrical Devices
RATIONALE
SAE J1171 has been reaffirmed to comply with the SAE five year review policy.
Scope
This SAE Recommended Practice covers all electrical devices suitable for use in marine engine
compartments and fuel tank spaces.
Purpose
To recommend a test procedure for certifying the External Ignition Protection of electrical devices
used on boats.
General Product Information:
| | |
| --- | --- |
| Revision | 2016 Edition |
| Document Type | PDF |
| Document Language | English |
| Pages | 7 |
| Publisher | SAE International (SAE) |
| Status | Current |
Preview