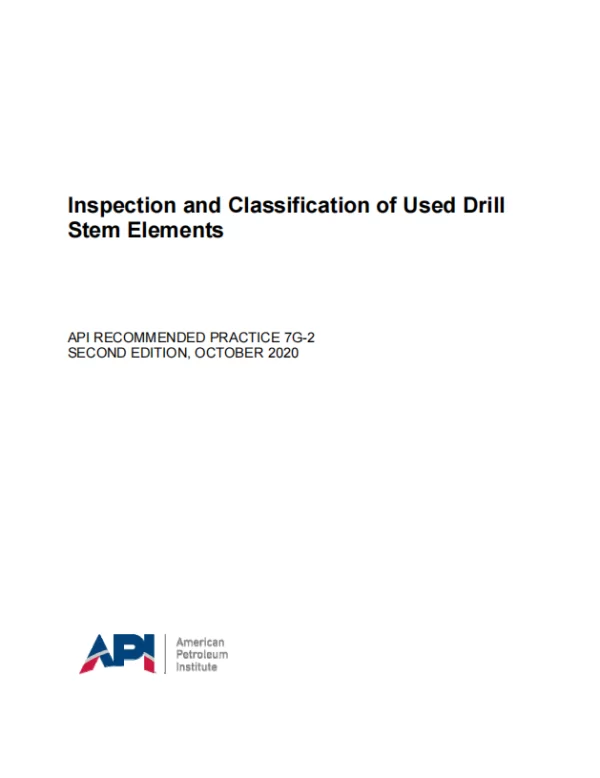 $120.00
Inspection and Classification of Used Drill Stem Elements
2nd Edition
Published by American Petroleum Institute, 10/01/2020
Description
API 7G-2, 2nd Edition – Inspection and Classification of Used Drill Stem Elements
API 7G-2 specifies the required inspection for each level of inspection, procedures for the inspection, and testing of used drill stem elements. For the purposes of this standard, drill stem elements include drill pipe body, tool joints, rotary shouldered connections, drill collar, heavy-weight drill pipe (HWDP), and the ends of drill stem elements that make up with them.
This standard also specifies the qualification of inspection personnel, a description of inspection methods and apparatus calibration, and standardization procedures for various inspection methods. The evaluation of imperfections and the marking of inspected drill stem elements is included.
API 7G-2 provides information for the evaluation of imperfections, the marking of inspected drill stem elements, and the requirements regarding the minimum information needed for the inspection of original equipment manufacturers' (OEM's) specialized tools.
General Product Information:
Preview
Document History